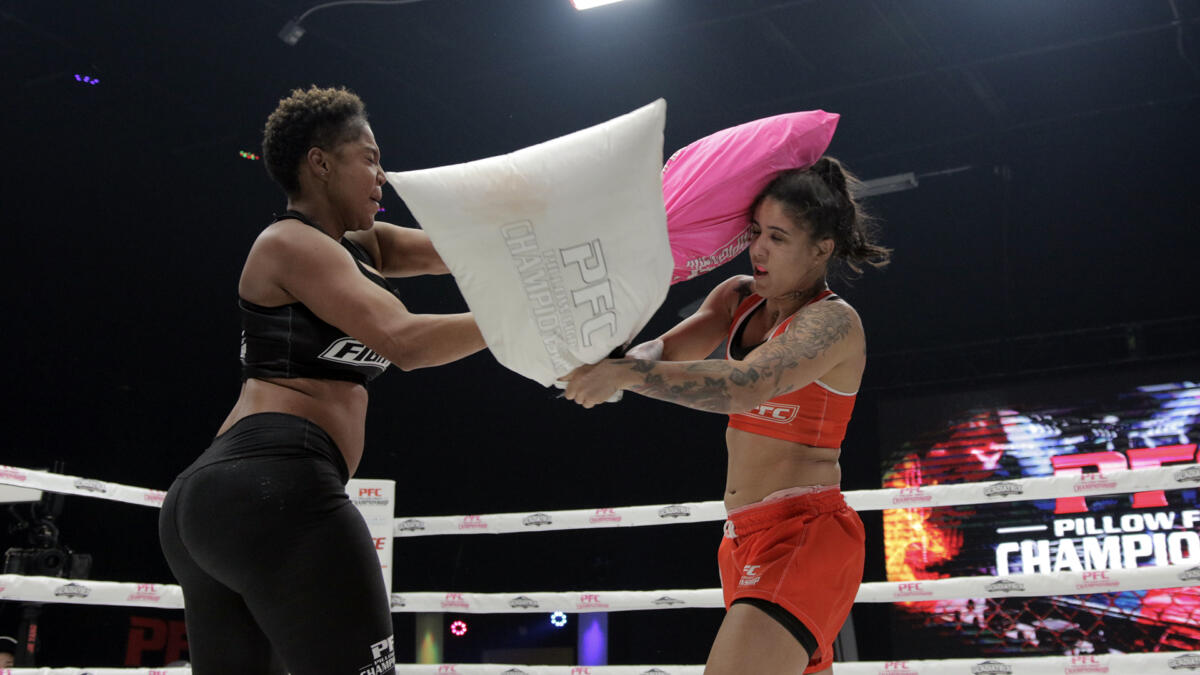 Boca Raton, FL.
–
Pillow Fight Championship (PFC)
is pleased to announce the company received full registration of their trademark
"It's a Thing"
with the U.S. Patent and Trademark Office. The trademark covers the following product categories:
Television, Print, Merchandise, Digital, Streaming and Live events. The new trademark signifies an important evolution in FightPFC's history as the world's most exciting new combat sport. Throughout 2022, FIGHTPFC has continued to grow and capture the attention of audiences in the United States and all over the world, proving that not only does The World Need a Pillow Fight, but also the undeniable truth about Professional Pillow Fighting: "It's a Thing!"

FightPFC
was created by Steve and Paul Williams in 2018 and is the only recognized Professional Pillow Fighting sports league in the world The Williams brothers have always been entrepreneurial, often finding household items to turn into games when they were kids. As they both found success in different industries — Steve in telecommunications and Paul in banking — that innovative spirit never waned. As fans of mixed martial arts, they saw an opportunity for a more family friendly combat sport and Pillow Fight Championship was born.
About Pillow Fight Championship:
Pillow Fight Championship began with an idea to develop a real fighting sport that would appeal to the international family audience by combining the ancient weapon known as a "pillow" with experienced MMA competitors & boxers an strict rules. However, PFC isn't just about hard- hitting pillow fighting, it's also about pure entertainment and fun!
FightPFC will be partnering with Tam Khan, legendary Middle East MMA fighter and Actor in Dubai in 2023
FightPFC Contact Information
7999 North Federal Highway
 Suite 400
Boca Raton, Florida 33487
Media Inquires