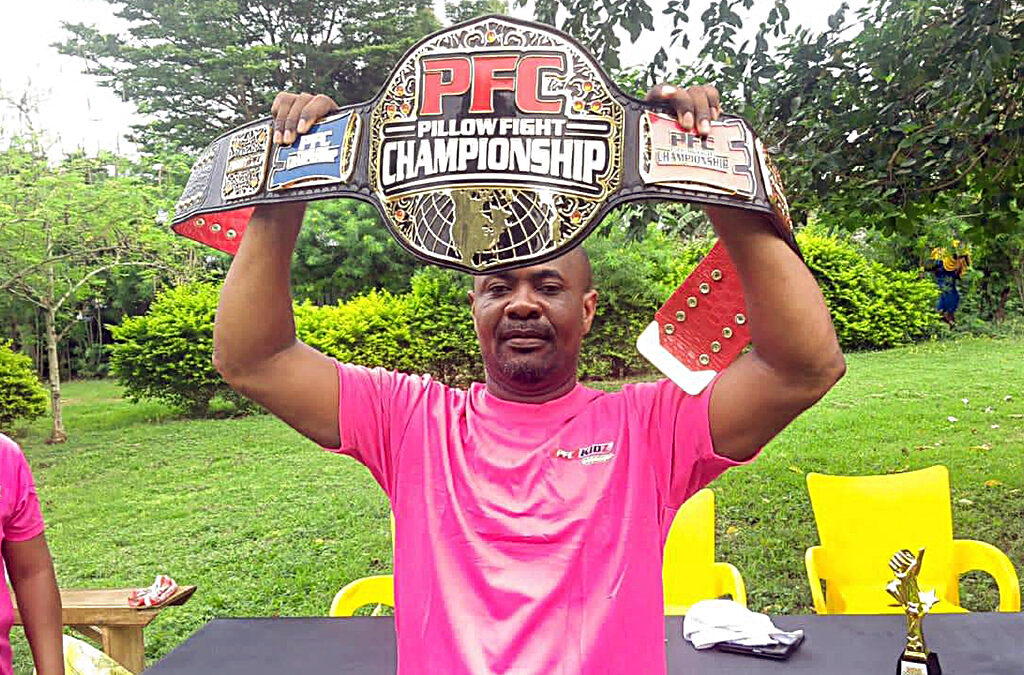 ACCRA, GHANA – The prestigious Ghana Pillow Fight Championship (PFC) Belt made its inaugural public appearance at the Accra Girls Senior High School during their Inter Houses Competition last Saturday. This significant event marked the first time the championship was unveiled in a public setting, underscoring the global reach and growing importance of PFC.
Mr. Emmanuel Olla William, President of the Ghana Pillow Fight Championship and CEO of One On One Foundation, in conjunction with Dreamland Sports Plus, expressed the significance of providing the public with an opportunity to witness the coveted belt firsthand. The display served to inspire and motivate participants, encouraging them to strive for victory.
To further raise awareness, a captivating float featuring the championship belt is scheduled to tour several regional capitals. This promotional campaign aims to generate excitement and anticipation leading up to the national competition, which will follow the regional events. In addition, Mr. William promised substantial rewards for the eventual winners, heightening the stakes and adding to the appeal of the championship.
Recognizing the vital role of Ghana's youth, Mr. William stressed the importance of creating an enjoyable and thrilling competition. He affirmed that schools would be among the primary beneficiaries of this initiative, ensuring that they have ample opportunities to engage in the sport of Pillow Fighting.
"Our primary target is the youth, and we are committed to providing them with a fantastic competition filled with thrills and excitement," stated Mr. William. "We guarantee that after the schools, communities will also have the chance to participate, allowing everyone to revel in the sport of Pillow Fighting."
The Pillow Fight Championship continues to gain prominence not only within Ghana but also on an international scale. As the sport continues to captivate audiences worldwide, Ghana's competition serves as a platform for young talent to shine and contributes to the overall development of the nation's sporting landscape.